Welcome to Warsaw Buses!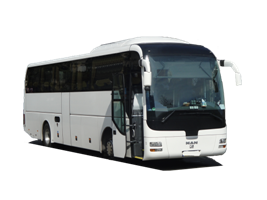 Charter coaches and minivans with driver for transfers and sightseeing tours
Warsaw Buses is a service brought to you by
City Tours Poland
, a branch of the european tour operator City Tours aiming at providing you with suitable buses for any coach transfer and sightseeing tour you might need in Warsaw or
elsewhere in Poland
. With pleasure will we provide you with reliable chauffeur-driven coaches and minivans for your transfers within Warsaw, for your sightseeing tours to Warsaw, for your airport transfers and for any kind of sightseeing excursion by bus you might wish to undertake in Poland.
All bus transfers and tours ordered through Warsaw Buses shall be handled by our office in Kraków, Poland, or by the central bus reservation office of City Tours in Vienna, Austria. However, your transfers and bus tours shall be executed by carefully selected local bus companies and experienced local drivers from Warsaw and surrounding Poland.
Bus transfers in Warsaw
With pleasure will our chauffeurs and reliable buses carry you and your group to and from any place in Warsaw to your destination. Be it a simple city transfer, an airport transfer or a long distance transfer in Poland or elsewhere in Europe: the chauffeur-driven coaches and minivans of Warsaw Buses are there for you.
Sightseeing tours in Poland
Sightseeing tours by bus or minivan are a great way to discover a foreign city. Our local bus drivers from Warsaw and surrounding Poland and our professional English speaking tour guides would be pleased to show you around Warsaw or to carry you to the most interesting places of interest in Poland.
How to rent a bus in Warsaw
If you wish to rent a bus in Warsaw, please feel free to write us anytime at . Please don't forget to let us know the following details regarding your bus reservation: date and time of service, desired meeting point, desired destination, number of passengers to be carried.